Raschel bags are primarily designed to pack potatoes, beets, carrots, cabbage, leek salad, celery, apples, oranges, briquette and many other similar products.
They are available in the following colours:
Red
White
Transparent
Gold Yellow
Orange
Green
Claret
An many other colours according to customer specifications.
Standard sizes available in store:
30×50 – 5 kg
40×60 – 10-15 kg
40×63 – 10-15 kg
50×80 – 25-30 kg
60×105 – 50 kg
60×120 – 50 kg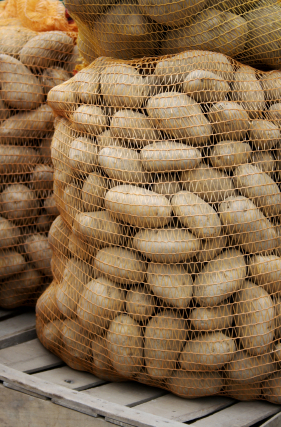 Bags are packed in bales of two thousand pcs each.
Our lead time is up to five days to any location in Poland for standard orders, and approximately two weeks for non-standard orders (when we do not have the required bags in store).